It's time for fashion week, this time the fall edition. Just us in showing off your best looks and a chance to win a gift card to f21. So fun!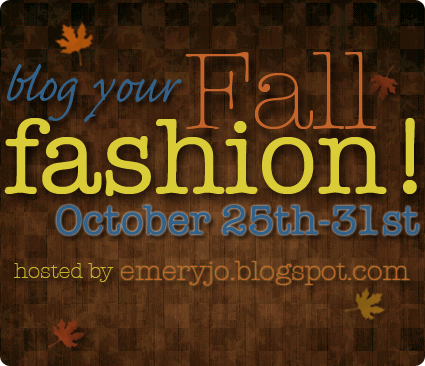 Or just tune in here all week to see photos of me contorting myself trying to capture outfit details.
My schedule is little more crazy right now. We're short-staffed at work for the next week and I'm not sure I'll have much time to smile in front of a camera.
Plus I do better if I have time to plan ahead. And then the pressure is off if I sleep through my alarm and end up in tennis shoes and a sweatshirt.
If those aren't all good reasons to take part/stop by for Fashion Week, I don't know what is.